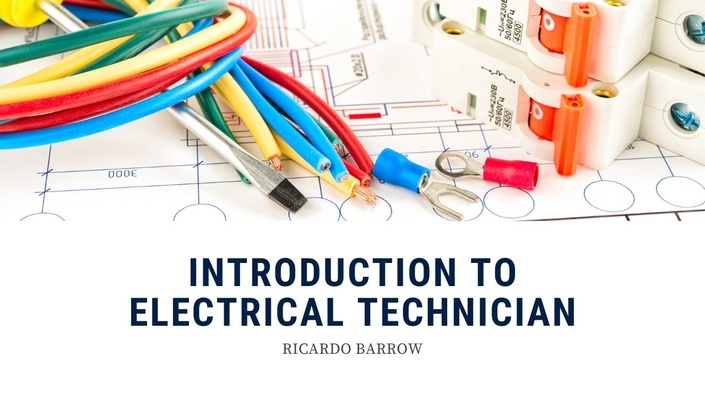 Introduction To Electrical Technician
Learn the basics of the electrical trade with our no-cost video series for beginners. With the industry set to boom in the coming years, there's no better time than now to enter the field.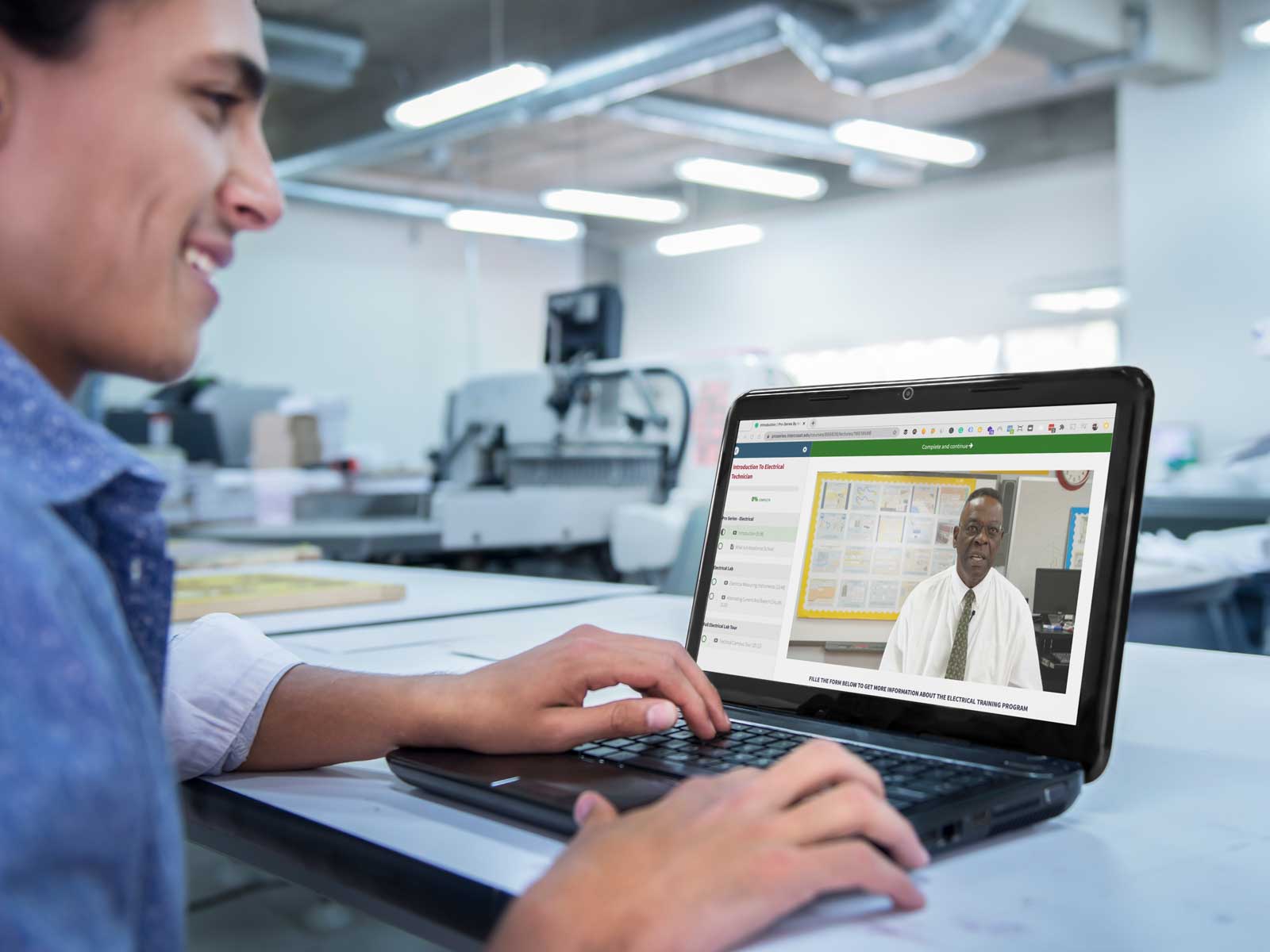 Features
2hrs 30 mins On-demand videos

accessible on all mobile devices
Lifetime access
This Course Includes:
The job outlook and day-in-a-life of an electrician
Information on different types of testing equipment and how to use them
The basics of Alternating Current (A/C) and Branch Circuits
A full virtual tour of InterCoast College's electrical lab
An eBook

BONUS Videos: Preview of our new Electrical Technician Hybrid Program!
Entry Requirements
This course is designed for beginners or those new to the industry - so no prior experience is necessary. All you need is a mobile device or desktop computer, a stable internet connection, and the desire to learn a new skill.
Your Instructor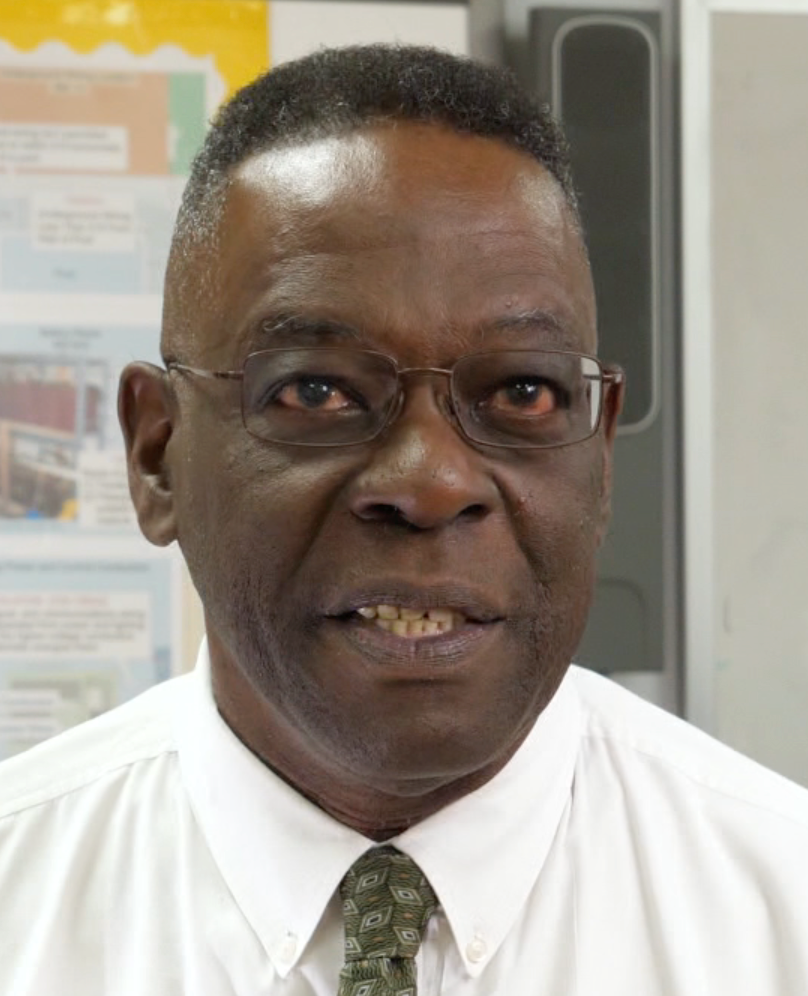 Ricardo Barrow has been in the electrical profession since the early 1970s. His experience includes over 13 years of being an electrical instructor and he is well-known for his valuable, in-depth methods of teaching the trade.
Why Should I Study Electrical Work?
Job Outlook
Employment in the electrical industry is set to grow by 10% in the years to 2028.
Those seeking to pursue an opportunity-filled, stable career path will find plenty of prospects in the electrical field, with 94,600 job openings projected for electricians each year.
Salary Potential
The electrical profession also offers a higher median annual wage than the all jobs average.
According to the BLS, The median annual wage for all electricians was $56,180 as of May 2019. The lowest 10% earned less than $33,410, while the highest 10% earned more than $96,580.
Those working in the government earned the highest median annual wage of $62,940.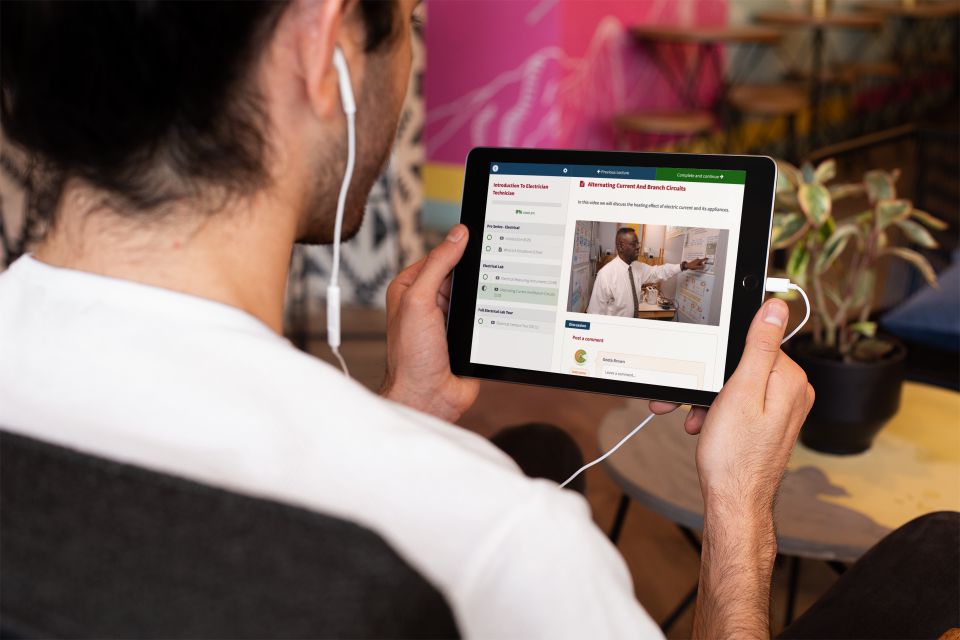 Educational Pathways

While electricians typically enter the field with a high school diploma or equivalent, many also build their career by attending a technical school.
Such training offers basic information on circuitry, equipment, and safety practices. Having a qualified skillset through professional training can improve your chances for employment in the job market.
Our no-cost electrical pro series offers a quick look into the industry, its duties, and the opportunities that lie within it. Students can equip themselves with the introductory knowledge to pursue further technical training through InterCoast's certified Electrical Training
Course Curriculum
Pro Series - Electrical
Available in days
days after you register
Electrical Lab
Available in days
days after you register
Full Electrical Lab Tour
Available in days
days after you register
Get started on an exciting career in electrical work. Enroll today at no cost at all.
Frequently Asked Questions
When does the course start and finish?
There is no set timeline for the course. The program is self-paced and completely online - allowing students to set their own schedules and complete the work whenever they see fit.
How long do I have access to the course?
Upon enrollment, the course is available for lifetime access across any and all devices you own.
Will I get credits?
This lecture series does not offer college credit or certification upon completion.
Is there an App?
Those who own iOS devices can access this course through the iOS Teachable app. This app is completely free and can offer full access to program content upon download.
The pro series does not qualify a student for any college credit, credit to courses offered at InterCoast, nor does it allow the students to receive an electrical training card. Students who are interested in enrolling in a CA State approved Electrical Training Program click here

For more information about graduation rates, the median debt of students who completed the program and other important information, visit https://www.intercoast.edu. Not all programs are available at all locations.